Gerst common name Barley and scientific name as Hordeum vulgare is a cereal plant belongs to the grass family Poaceae. It is the 4th largest crop that is eaten worldwide. It is used to make bread, cereals, stews, beverages and soups.
What growth conditions are good for Barley?
Hordeum vulgare is an annual plant which grows heavy clay, loamy and well-drained soil. The more preferable soil is moist soil. It cannot grow in shade but grows well in a sunny environment.  Due to its ability to grow in unfavourable climate and soil hordeum has been cultivated commonly.
What is the size of Barley?
The hordeum plant can grow up to 50-100 cm tall. It has an erect, tufted and stout stem. This has spikelets at its head.  The stem is made up of nodes and internodes. The spike is being supported by the stem and it is the place where grains or seeds are produced. It has few alternate and linear-lanceolate leaves. It has blades which are almost 25 cm long.
Its seeds are edible and used to make flour and cooked as a whole grain.This is the short plant profile of Hordeum that we discussed above. Now we will discuss the other uses of Hordeum Vulgare. We can either dry or use the natural green hordeum and use it in many ornamental purposes.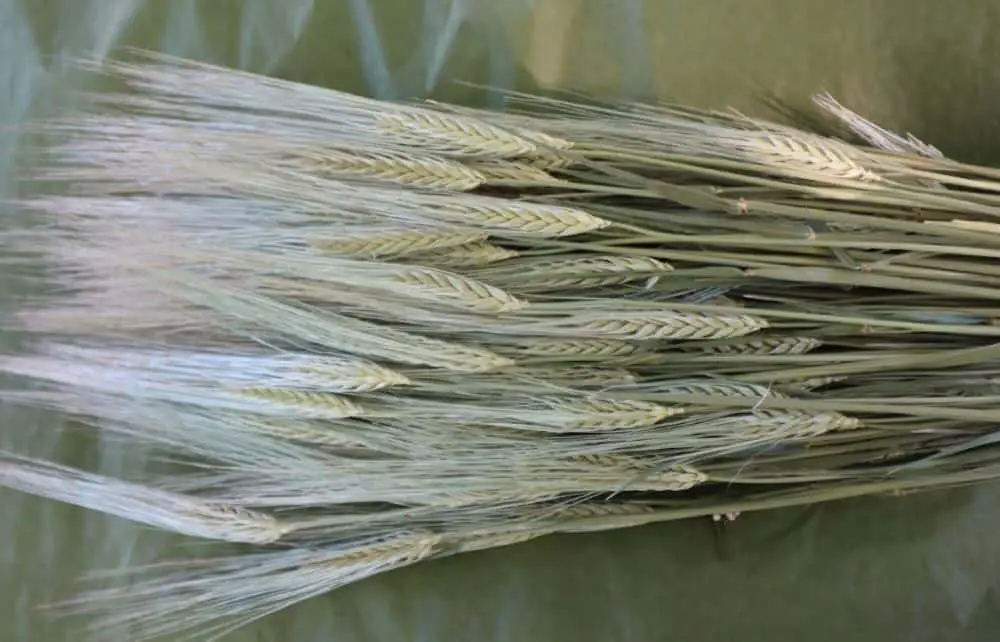 For a bouquet of flowers
We can use this beautiful hordeum plant in addition to colourful flowers such as lilies, roses, iris, tulips or sunflower.  This will give the bouquet an enchanting look. These domestic use of these bouquets is for decoration in vases, offices or hotels. they are the best gift for the loved ones.
Hordeum in Dried flower bouquets
Dried flower bouquets are one of their own kinds. They are most liked among the people who love winter flowers and there are very few flowers which bloom in winter so in such weather dried flowers are the best choice. You can use this hordeum plant in creating pleasing dried flower bouquets.
The decoration on special occasions
Hordeum plant pieces would be the best choice for the decoration of your special occasions such as weddings, Christmas, birthdays and parties. These plants will look beautiful as a decorating item. Indoor and outdoor decoration they look great. You can put them in a vase or buckets and put them on a table. You can hang the bucket on the walls.  The walls will look amazing with the addition of these hordeum pieces as decorative items.
Hordeum Decoration pieces
Place them inside a glass frame where they will not have any outside contact with dirt, water or air. And they will act as beautiful masterpieces for your home. You can use this glass decoration piece for wall decoration, room decoration and office decoration.
Decorating cards and papers
You use these hordeum pieces to decorate your greeting cards as well as letter pads. This will make the overall look of the greeting cards and letterheads most beautiful and your loved ones will be really glad to have it.
Read more about the Poaceae plant family
If you like to read about this plant, you may also like these other plants in the Poaceae plant family:
Read more about dried flowers
We have a long in-depth article on dried flowers. Here you can get some inspiration on the possible uses of dried flowers.
Other blogs about dried flowers
We have a big collection of blogs regarding dried flowers. Check out these links to learn more about the topic.
The Heart of Stavern
In the very heart of Stavern, a beautiful little town in Norway, lies our store Stavern Blomstermakeri. We focus on interior, creativity and happiness. We are all about that blossoming feeling from the heart. If you have a passion for flowers, need inspiration or are keen to learn more about what we do here in Stavern, feel free to follow us on Pinterest for inspo, Instagram for photos, Youtube for learning or Facebook for the newest updates.