Weddings are (supposed to be) a once in a lifetime event where we celebrate the union of two people, and their love for each other. However, one tradition that seems to transcend through millions of cultures across the world is the use of flowers. Not just as decoration but also as a symbol or a message about the couple.
Here are some ideal flowers for your big day!
Sunflowers
Did you know that the sunflower is the only flower to have the word flower in its name? The flower itself resembles the shape of the sun and is associated with happiness and overwhelming joy. It is perfect for summer or autumn, outdoor wedding. Sunflowers can be used for bouquets, a crown (way more organic than a tiara), and also as decorative centrepieces and photo booths. The warm yellow colour would provide a golden ambience against either a black or white (or combination) decoration.
Red AND white roses
These are the classic wedding flowers and you can never miss a beat with them! However, it is important to take note of what every colour of roses means. In this instance, fresh white roses symbolize innocence, purity and humility (among other things). Red roses represent beauty and love. The combination of these two would be perfect for both indoor and outdoor setting wedding. Roses are traditional and easy to source. They make for great centrepieces, bouquets and another décor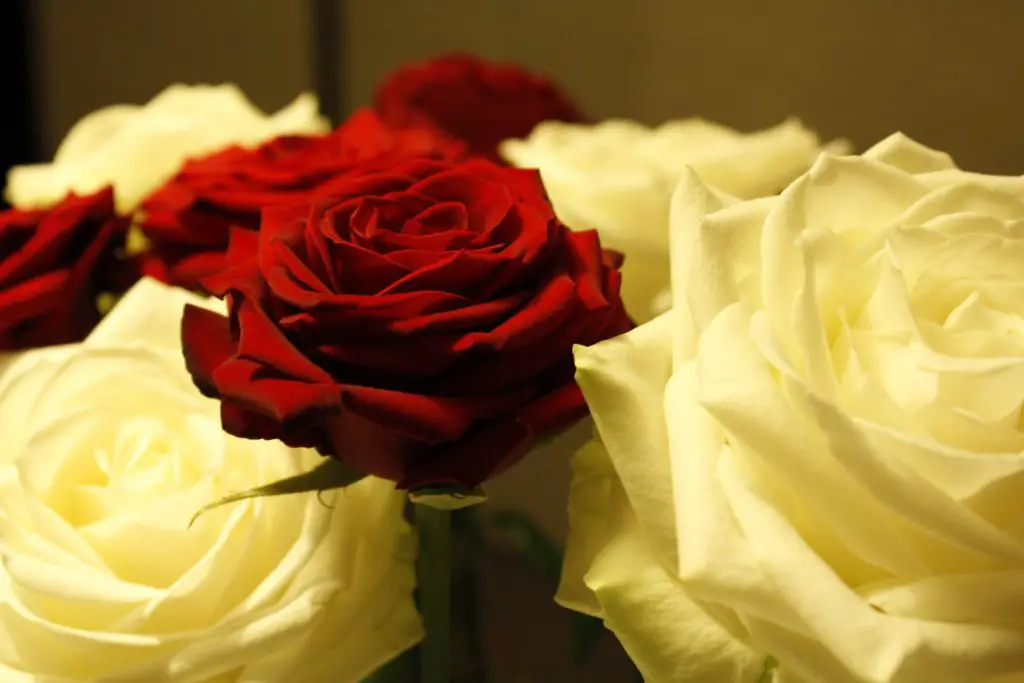 Lilies (all except the Lilly of the Valley)
The Lilly of the Valley may have been the choice for the Duchess of Cambridge but they looked more like a shrub of weeds and moreover, they are (for absolutely no reason) really expensive.
The lilies we do know (the true lilies) are beautiful flowers that bud in various colours including scarlet, pink, white and more. They represent prosperity, abundance and are beautifully fragranced. Lilies are most beautiful in the spring and would make for beautiful decorations during that period
Gardenias
These are adorable, beautifully shaped flowers that look great on anything from a suit to a vase! The symbolism of the gardenia is about love, hope, devotion and trust. It has a shiny and waxy exterior and actually deters certain insects making it great for outdoor weddings in the summer! The flower is also known for dispelling negative auras and energies. The flowers can be used to make oils and teas that are good for relaxing your nerves (and also make great gifts)!
Peonies
These are definitely a summer favourite and available in bold colours such as pink, dark purple and orange to delicate and soft colours such as white and rose. The flower itself has a beautiful shape when fully bloomed and can be used for a wide variety of decorations. The peony in China (which would be pretty valid if you are throwing the Far East inspired wedding bash) represents and prosperity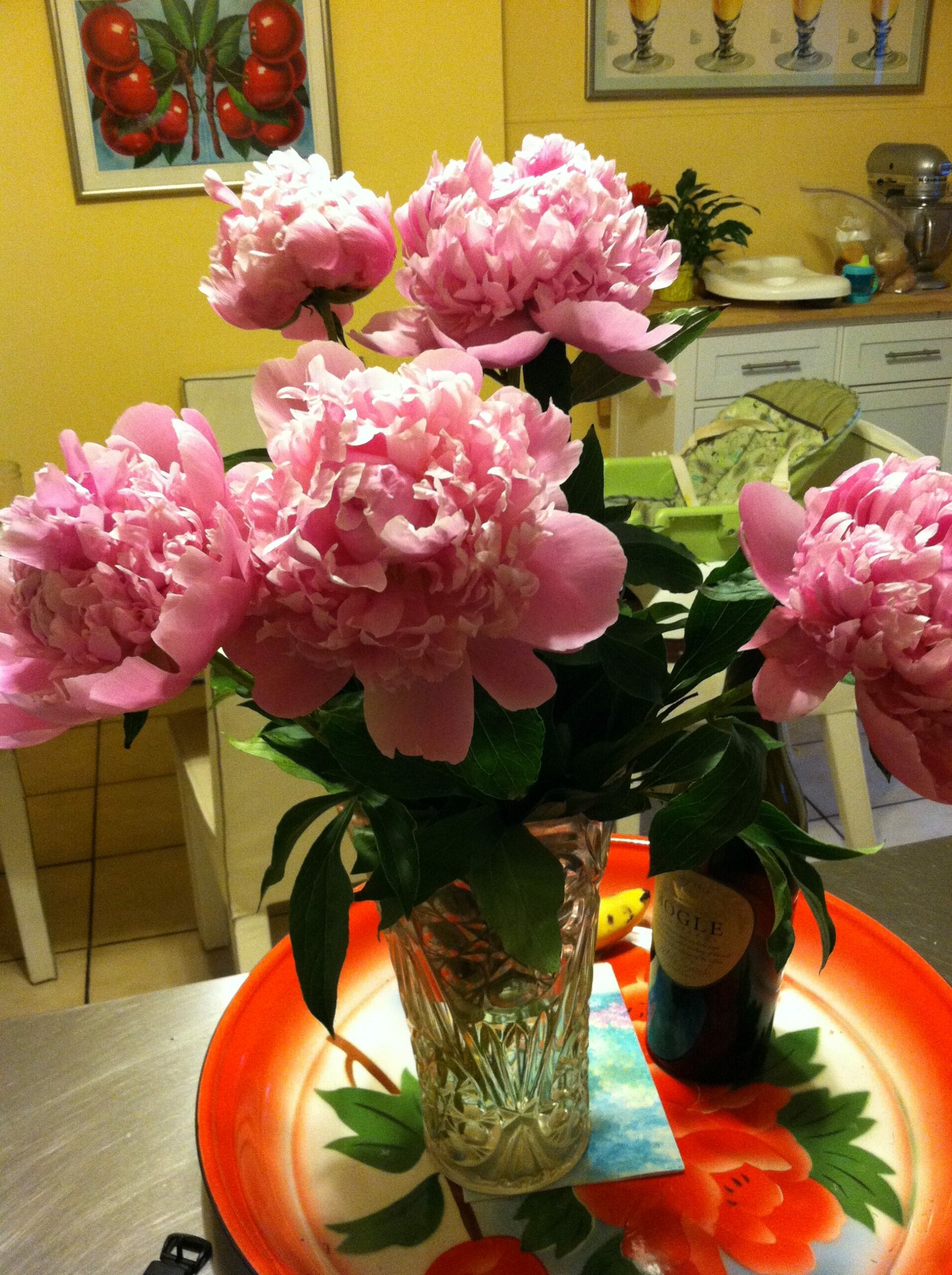 Calla Lilies
Probably one of the most beautiful and elegant flowers on this earth! The most common colour is white but it does come in pink, purple. They make for beautiful centrepieces in the spring
Stephanotis
The flower of "marital happiness"! (As corny as this may seem) A wedding is really just the beginning of a marriage and in marriage, happiness is cardinal. The stephanotis is star-shaped with waxy petals and a mild fragrance.
They make for a beautiful bouquet all year round and are generally budget-friendly but note that the labour put into making a bouquet is no joke as these flowers grow on vines making the arrangement a serious job.
Tulips
These long-stemmed beauties come in all warmest colours (yellow, orange, red, etc) and are perfect for an autumn wedding. Their plush petals with warm colours and long stems make for beautiful centrepieces and bridesmaid's bouquets.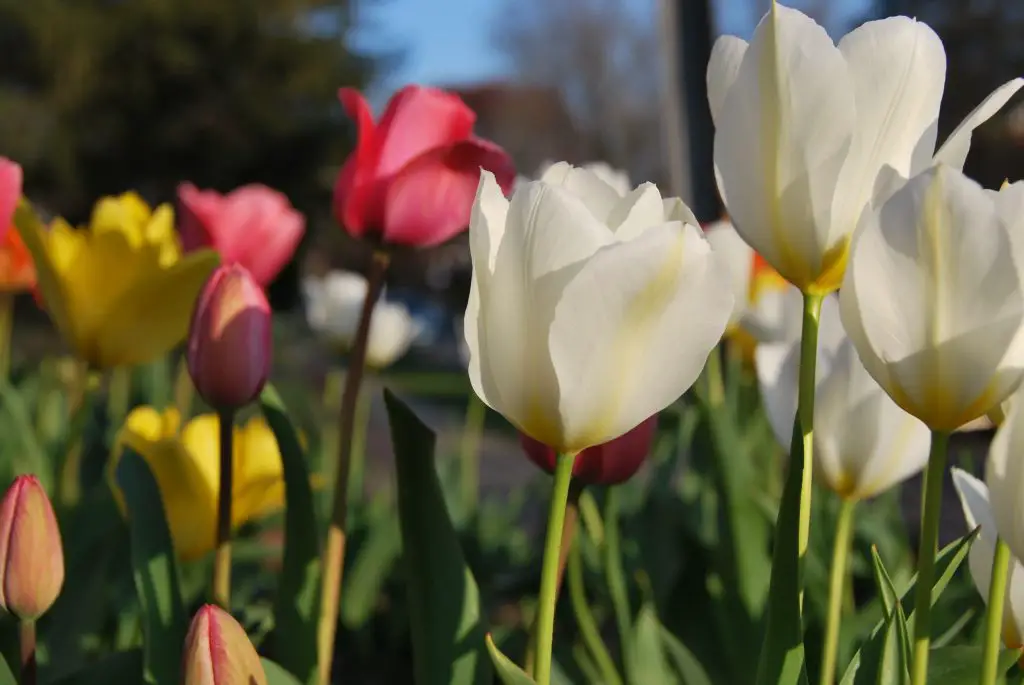 Daisy
I call these the mini-sunflower because it has the same cheery vibe as the sunflower but it is much smaller and comes in various colours. The most common however is the English daisy and is a beautiful, minimalistic flower that is great for a smaller, summer wedding.
Apple Blossoms
Not common for a wedding but they are beautiful for a more organic and intimate type of unions. The colours of Apple Blossoms are soft and plush giving out a radiant ambience.
Appropriate for a Spring/Summer garden wedding where there is an appreciation for nature and minimalistic arrangements. They can transform a room into a sea bed of colour. Apple blossoms represent longevity, fertility and peace among other things.
I can go on and on about flowers but those I believe are the best options for any wedding. With choosing which flowers to go with, look for the message you are trying to send to your guests.
Look for the things that you want in your marriage let it be love, fertility (yes people are hoping to make small villages), prosperity, peace, humility or whatever, you will find a flower for that meaning
Dried flowers in a wedding
We have a dedicated article about dried flowers in weddings. The beautiful collection of dried flowers incorporated into the bouquet gives an enchanting look to wedding bouquets. If you are interested click here to read more.
The Heart of Stavern
In the very heart of Stavern, a beautiful little town in Norway, lies our store Stavern Blomstermakeri. We focus on interior, creativity and happiness. We are all about that blossoming feeling from the heart. If you have a passion for flowers, need inspiration or are keen to learn more about what we do here in Stavern, feel free to follow us on Pinterest for inspo, Instagram for photos, Youtube for learning or Facebook for the newest updates.