Dried flowers are considered a wonderful décor item. The best thing about them is that we can use them in many productive ways. Just like many other occasions, dried flowers are also considered as the best item for weddings. In this article, we are going to discuss how we can benefit from dried flowers in weddings. There are many possible ways to benefit from dried flowers in weddings, some are described below.
Dried flowers in Wedding bouquet
The best use for dried flowers in weddings is to use them for the bridal wedding bouquet. The beautiful collection of dried flowers incorporated into the bouquet gives an enchanting look to wedding bouquets. Dried flowers bouquet are most liked among people. They are amongst the best choice for the brides who are allergic to the pollen in the flowers and cannot opt for the fresh flowers. Dried flowers bouquet is the most loved among such brides, which are not only the form of real flowers but also have elegant looks. The bridesmaids can also opt for dried flower bouquets to create a sense of harmony among the wedding decoration.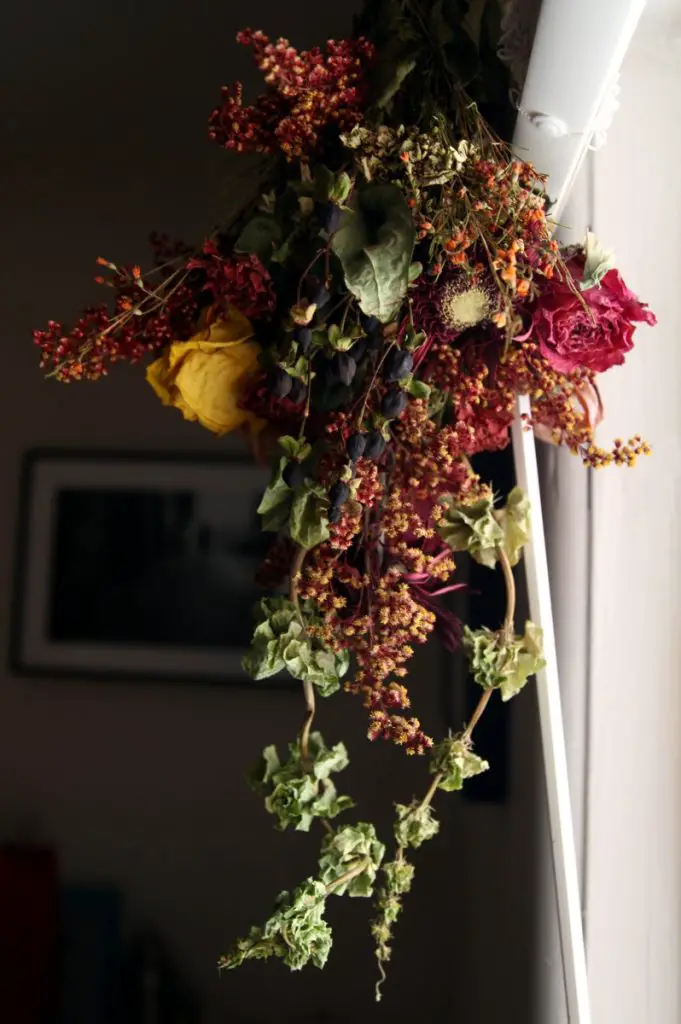 Dried flowers in Wedding tiaras or crowns
Besides the wedding bouquets, dried flowers are also used in creating elegant wedding tiaras for the bride and bridesmaids, which gives a magnificent look. Most brides and bridesmaid now opt for the dried flower tiaras and crowns because they love the look with these tiaras.
Decoration purposes
Another major use of dried flowers in weddings is in creating wreaths, garlands and chandeliers. These are all the decorative items that are found at any weddings. These garlands are hung on the walls or hang freely or they can be used to decorate the doors. The best reason to use dried flowers in creating wedding wreaths and garlands is that they don't need water to keep them fresh just like fresh flowers need. So you can enjoy the whole wedding event tensionless of flowers being drieD.
Wedding centrepieces
Using flowers for centrepieces is so common, but using dried flowers in weddings centrepieces would be the unique thing. Because of their unique collection of flowers, herbs and other things, the centrepiece catches the attention of every eye present at the wedding. So you would definitely love to have dried flower centrepieces in your wedding.
Cake decoration
If you are a dried flower lover and want to have a full dried flower decoration theme in your wedding so the option is to use these flowers in the decoration of your wedding cake. Yes! This will not only be unique but will definitely be loved by other people. As unique things catch the attraction.
So these are the ways in which you can use dried flowers in weddings and create a totally different and unique wedding decoration. This article will definitely help you to plan the decoration idea for your wedding. Wish you all the best.
Read more about flowers in weddings
We have a dedicated article about flowers in weddings, where you can read more about the different flower types used in weddings.
Read more about dried flowers
We have a long in-depth article on dried flowers. Here you can get some inspiration on the possible uses of dried flowers.
Other blogs about dried flowers
We have a big collection of blogs regarding dried flowers. Check out these links to learn more about the topic.
The Heart of Stavern
In the very heart of Stavern, a beautiful little town in Norway, lies our store Stavern Blomstermakeri. We focus on interior, creativity and happiness. We are all about that blossoming feeling from the heart. If you have a passion for flowers, need inspiration or are keen to learn more about what we do here in Stavern, feel free to follow us on Pinterest for inspo, Instagram for photos, Youtube for learning or Facebook for the newest updates.