What are rice flowers?
Rice flower (Ozothamnus diosmifolius) belongs to the plant family Asteraceae or Compositae. It is native to Australia. There is another plant Pimelea which is also known as rice flower, but it belongs to family Thymelaeaceae. Some other closed related flowers with this flower are sunflower, marigold, zinnia and lettuce.
The stem of the rice flower is thin woody 18-32 inches long, with many small and linear leaves throughout the stem. Plant is classified as a shrub. It flowers in spring and winter seasons. It does not have fragrance. The stem contains clusters of the flowers on its end. These are many tiny tiny white colored flowers. Rice flowers are everlasting or immortelle flowers as they last forever.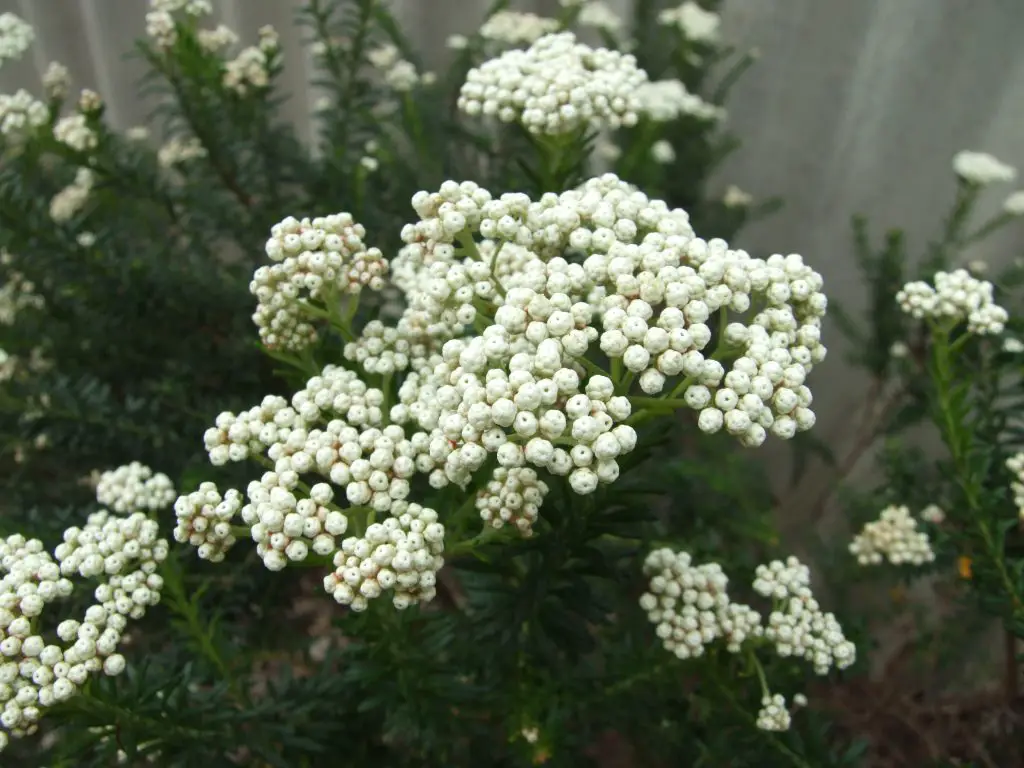 Preserving methods of rice flowers
There are different methods we can enjoy everlasting beauty of these flowers. The best is to dry or preserving them.
Naturally or air drying method
Pressing method by using paper
Drying by the help of oven
Silica gel Method: In this method fresh flowers are placed in an airtight box and covered with silica gel. This silica gel absorbs the moisture out and flower are dried after some days
Glycerin and water method: This method includes, taking 2:1 ratio of water and glycerin respectively and make a solution. In this solution we put freshly cut flowers for some time. When the moisture is removed, these flowers absorb glycerin and become the long lasting for some weeks. These flowers look just fresh flowers but they are actually not.
How can we use rice flowers?
The answer is there are many ways to use them.
1. Home décor
Rice flowers preserved are among the best choice to use for home décor when it's any special occasion. You can place them in a vase and place it in the middle of your table. Beside this you can also add other dried flowers in this vase. You can stick them to the walls in a form of frame and paste your memorable photographs inside this.
2. Bouquets with rice flowers
You can also use these beautiful rice flowers in the creation of the flower bouquets either for your home or for gifting others. These flowers will give an enchanting look inside the bouquet along with the other fresh flowers and floral elements. The tiny flowers are something unique for your flower bouquets. These are also used in wedding bouquets. Read more here.
3. Dried flower bouquets
Besides fresh flower bouquets dried flowers are getting very much importance in the flower market as people love them. They have many benefits such as cost friendly, live longer than fresh bouquets and are beautiful in looks. So a combination of dried flowers with the preserved rice flowers is awesome. 
In autumn or winter dried flower bouquets are among the first priority of the people especially for the winter brides.
Learn more about the the aster family
If you like this flower, you may also like these other flowers in the aster family:
The Heart of Stavern
In the very heart of Stavern, a beautiful little town in Norway, lies our store Stavern Blomstermakeri. We focus on interior, creativity and happiness. We are all about that blossoming feeling from the heart. If you have a passion for flowers, need inspiration or are keen to learn more about what we do here in Stavern, feel free to follow us on Pinterest for inspo, Instagram for photos, Youtube for learning or Facebook for the newest updates.