Petunia is a Beautiful Stunning Amazing Flowering plant which grows in annual winter.They provide the flowers in Multicolor those people have colorful mind love the petunias multicolor flowers.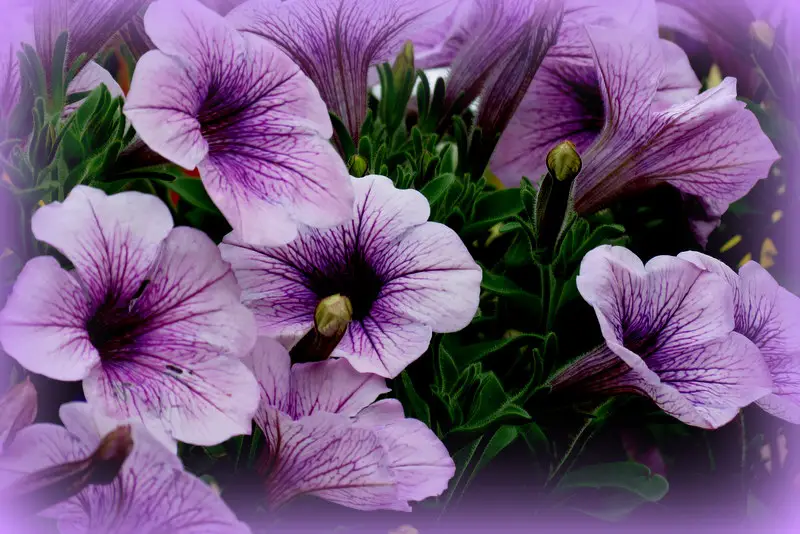 Introduction of petunia flower
Petunias are most popular flowering plant which grows in annual winter is known as petunias overwinter. Petunia over winter start to bloom in the spring season and produced the flower in June.
Petunias are divided into two different groups
Grandiflora
Multiflora 
Grandiflora
Grandiflora mean tale plant because grand mean tale, or flora mean plant.grandiflora are  hybrid teas inhabited hybrid teas mean they are cross breeding in two roses hybrid and teas. They are most popular and amazing plant grown in hanging basket, container.
Multiflora
Multi flora plant small but they produced many flowers in one plant. They need less water because these plants are more tolerant to wet weather.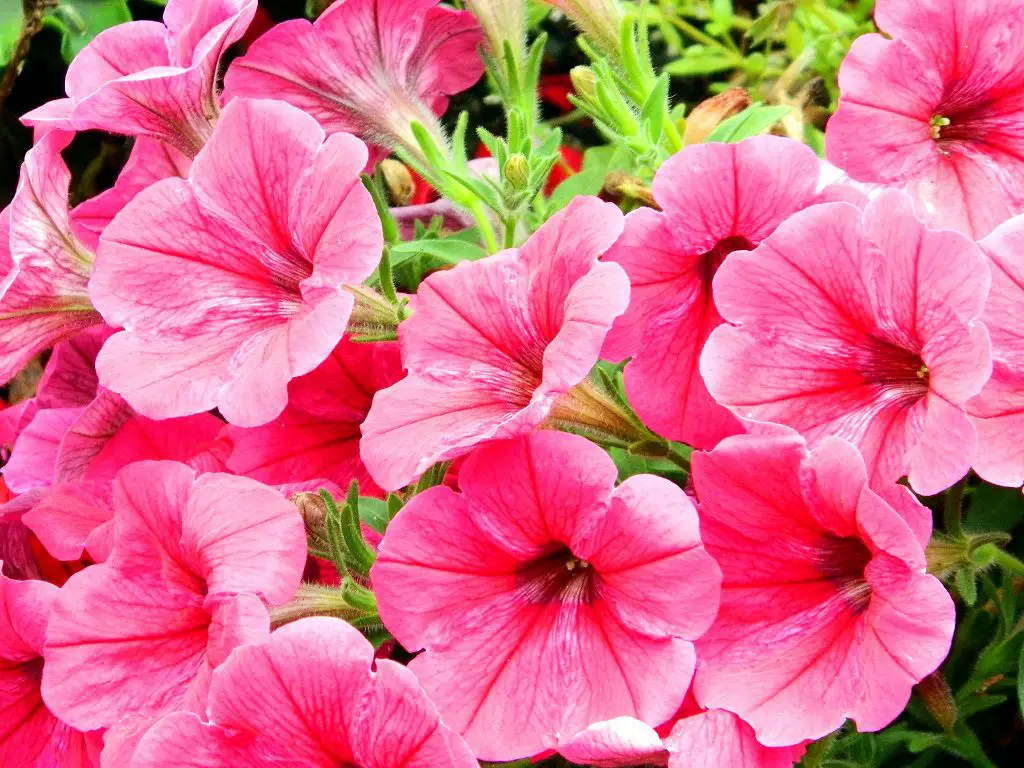 How to grow and care for petunia overwinter plant?
If you grow of petunias flowering plant you can propagated both as well as seedling or cutting but seedling is best way to grow the petunias flowering plant. It is easily to growing seedling petunias flowering plant, you can get the seedling of petunia plant November to December into market or Nursery.
First you want to growing the petunias flowering plant 4-5 week before you want to set them outside perfectly. Petunia growing in soil but need to very well-drained and organically rich soil.and then some things you required to growing the petunia plant.
Take 20% cocopeat, 20% vermicompost, 20% river sand, 10% cow-dung manure and mix them into soil. Many times bacterial and fungal attack the plant they damaged the plant so add Neem cake powder add the soil they avoid the bacterial and fungal diseases Then planted the seed.
Petunia seeds need lots of light in order to germinate. So the grow of petunia plant those spot excess of light because the plant must need at least 4 to  5 hours of sunlight to produce many flowers. It's plants need moderate water. They only need the water about once a week.
You can check the surface of petunias plant if the soil is completely dry you give the water. Take a protection while watering don't let spread the water over the flowers and leaves of petunias flowering plant because these plants are very sensitive.
Fertilizer also needed by the petunias plants. If you give the fertilizer monthly for good growth of petunias plant but main point you should note that don't apply nitrogen-fertilizer during the time of blooming petunias flowering plant.
Potassium and phosphorus are good fertilizers of petunias plant. For continuous flowering many flowers dead and wilt so removed the faded alternate day. During pruning you may break the extra branches dead flowers so be cautious.
Hanging Basket trend petunias plant now a day
Hanging basket flowers most popular Trend now a day. They give beautiful eye catching view, when we look at the hanging basket in most colorful flowers it refresh our mind and our mind becomes colorful.
Hanging basket growing petunias flower most marvelous idea. Hanging baskets make a flower garden most stunning beautiful.
How grow the petunias plant in hanging basket?
Petunia is a good hanging basket plant, but the growing plant in basket different to growing petunia plant in bed. Used the 10" wide and 5" deep hanging basket to growing the petunias plants. Must be selecting hanging basket light weight and should have moisture holding capacity.
Take a 50% cocopeat, 30% vermicompost, 10% vermiculite and 10% perlite for the potting mix and all the soil in hanging basket. Then grow the petunias plant in hanging basket. Important point noted that keep this plant in a sunny spot. All the Rules are the same which we mentioned above.
The Heart of Stavern
In the very heart of Stavern, a beautiful little town in Norway, lies our store Stavern Blomstermakeri. We focus on interior, creativity and happiness. We are all about that blossoming feeling from the heart. If you have a passion for flowers, need inspiration or are keen to learn more about what we do here in Stavern, feel free to follow us on Pinterest for inspo, Instagram for photos, Youtube for learning or Facebook for the newest updates.