Heuchera or Purpurglockchen is also known as alumroot or coral bells. Heuchera's flowers are colorful and delicate but not flashy. These plants like in particular a humus-rich soil. They grow in low maintenance and also come in different shapes, colors, and sizes. It is a well-known plant because it is easy to grow and give a great look.
Names
Scientific name: Heuchera
Common names: alumroot and coral bells
Classification:
| | |
| --- | --- |
| Class | Angiosperms |
| Order | Saxifragales |
| Family | Saxifragaceae, |
| Genus | Heuchera  |
| Kingdom | Plantae  |
| Flowering data | |
| Domain | Eukaryote  |
| Flower | Bell-shaped flowers |
| Bloom Time | Spring season |
| Fruit color | Pink, coral, red, or white flowers  |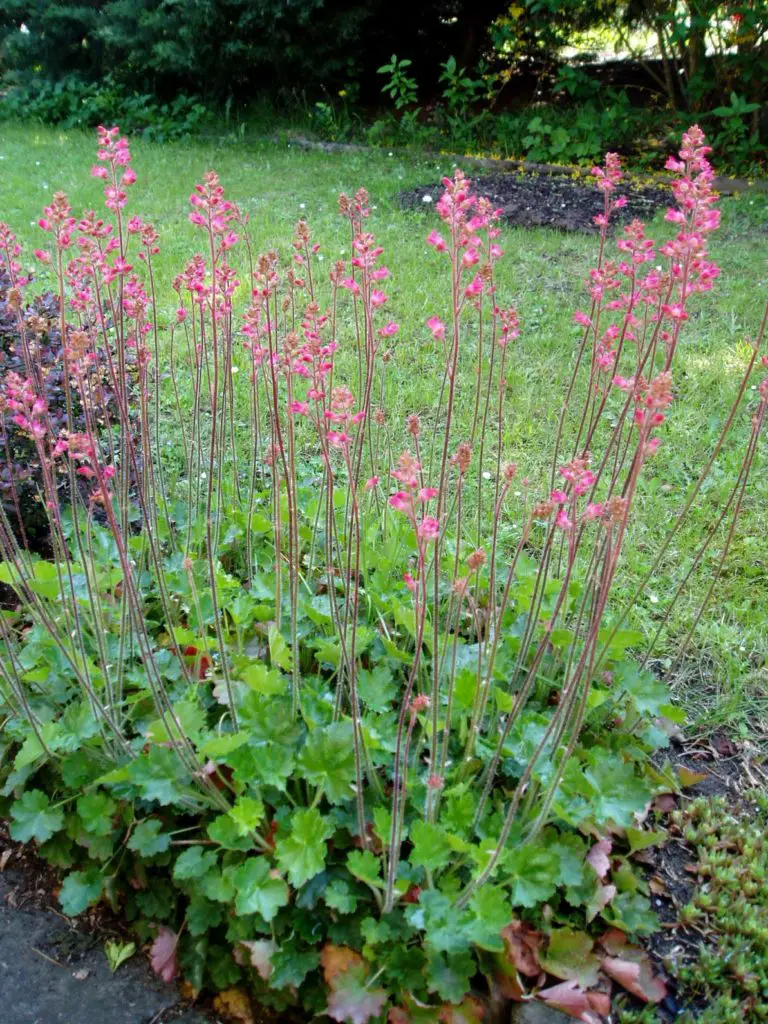 Plant care
| | |
| --- | --- |
| Growth Rate | Fast growth |
| Plant type | Flowering plant |
| Evergreen | Heuchera is an evergreen perennial plant. |
| Attracts | Butterflies  |
| Plant Care | |
| Water | Average water  |
| Sun | Full sun |
| Required Soil pH | 6.0 to 7.0 |
| Preferred Soil drainage | Well-drained  |
| Suitable Soil moisture | Moist  |
| Best suitable Soil type | Clay, chalk |
| Origin/native | Native to North America from Mexico to the Arctic |
How to care for the Purpurglockchen plant?
Light: 
Purpurglockchen plants prefer sunlight in the morning rather than in the afternoon. All species of this plant will grow in particular a soft shade. Darker varieties of this plant will grow in full sun to complete shade.
Watering: 
This plant needs medium water and it will also bear without water for some weeks. But regular plant keeps this plant best. Avoid the over water.
Soil: 
Generally. Coral bells well grow in crumbly, chalky, soft, and humus-rich soil. Coral bell likes slightly acidic soil and soil pH should be 6 to 7.
Fertilizer: 
Coral bell needs slow-release fertilizer because excessive fertilizing is not good for the coral bell plant. If you will give over fertilizer, you will not get flowers.
Purpurklockchen growth:
Alumroot has 1 to 2 heights and it is spread to 1 and ½ feet. 
Use of Purpurglockchen: 
The best use of a coral bell plant is that it is used in medicines. 
Pruning: 
Remove dead and damaged plants during the spring season. After the flower bloom, the spent flower removes at the base. In addition, Remove the dead and sun-scorched leaves from the plant to keep the foliage healthy.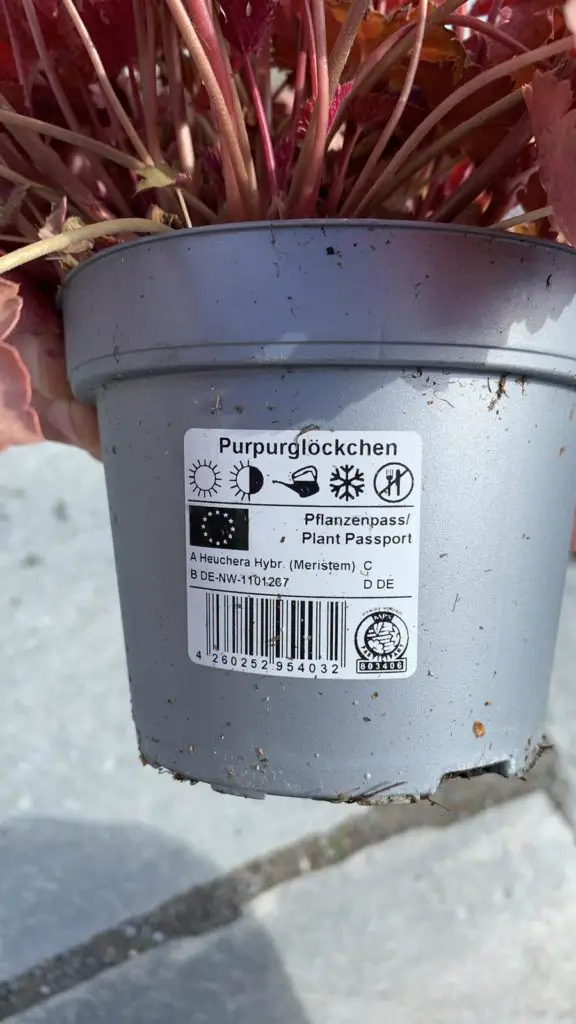 The Heart of Stavern
In the very heart of Stavern, a beautiful little town in Norway, lies our store Stavern Blomstermakeri. We focus on interior, creativity and happiness. We are all about that blossoming feeling from the heart. If you have a passion for flowers, need inspiration or are keen to learn more about what we do here in Stavern, feel free to follow us on Pinterest for inspo, Instagram for photos, Youtube for learning or Facebook for the newest updates.