Ilex meserveae is generally known as blue holly and it is widely used for hedging purposes. Moreover, the branches of holy blue are shiny and blue-green color. This plant grows well in average water, in particular, a full sun. This plant is so attractive and in the garden, it is attractive to garden birds.
Names
Scientific name: llex meserveae
Common names: It has many common names such as blue holly, Blue Maid', Ilex x meserveae 'Mesid'
Ilex meserveae Classification
| | |
| --- | --- |
| Order | Aquifoliale |
| Clade | Eudicots |
| Family | Aquifoliaceae |
| Genus | llex |
| Species | Linnaeus |
| Kingdom | Plantae |
Flowering data
| | |
| --- | --- |
| Flower | Insignificant |
| Bloom Time | During the months of April to May such as spring |
| Bloom Description | Insignificant or absent, White in spring |
| Flower color | White |
| Foliage | Dark-green in all seasons |
| Plant Type | Broadleaf evergreen |
| Tolerate | It can tolerate Air Pollution. |
| Ever green | Yes |
| Leaf | Evergreen |
| Habit | Conical, Dense, particularly Upright |
| Attracts | Birds |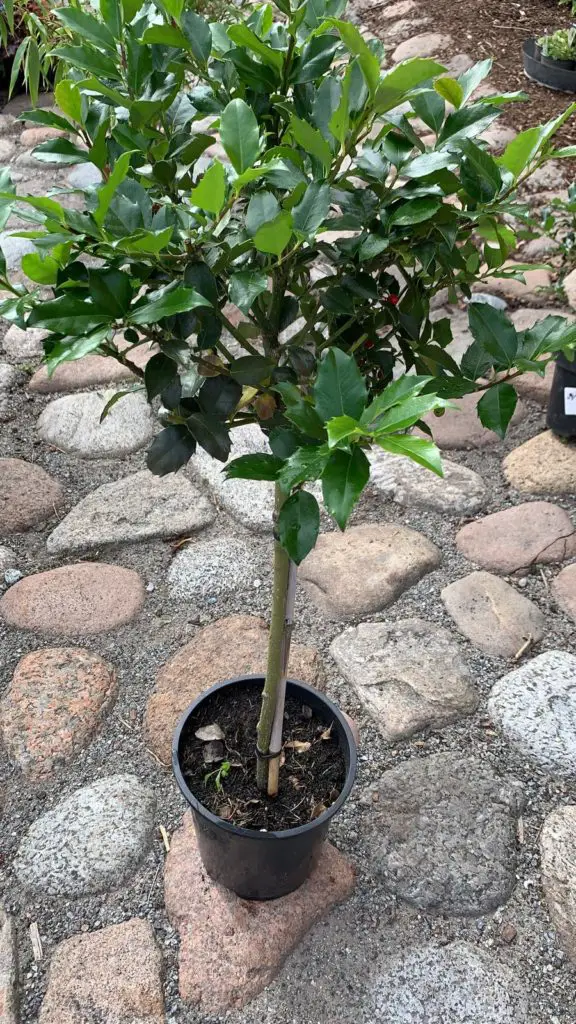 Plant care
| | |
| --- | --- |
| Water | Medium |
| Sun | Full sun to part shade, |
| Maintenance | Low |
| Drainage | Moist but well-drained, Well-drained |
| pH | Acid, Alkaline, Neutral |
| Type | Chalky, Clay, Loamy, Sandy |
| Origin/native | Northern Japan |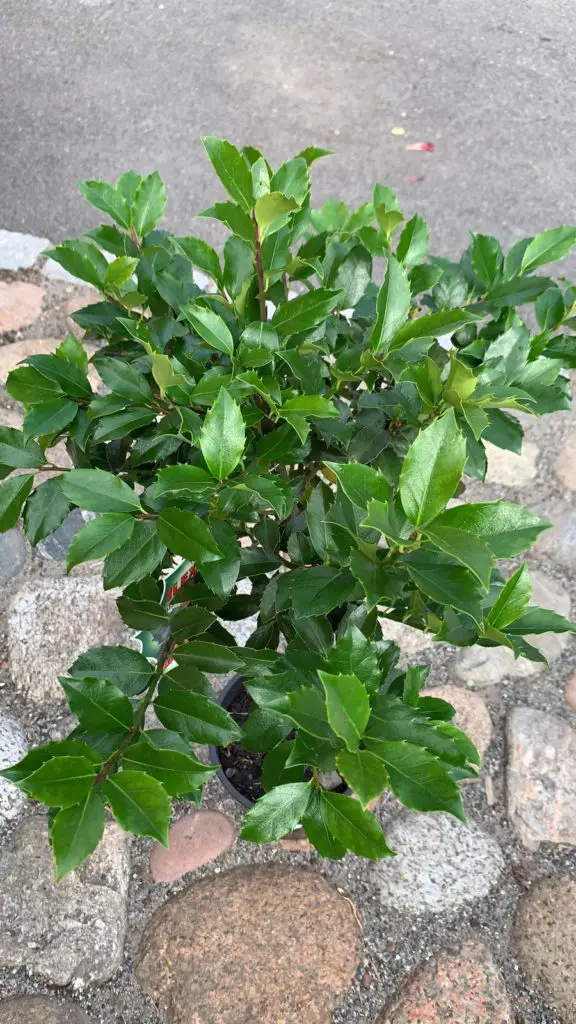 How to care for ilex meserveae blue maidplant
Light:
Grow "Blue holly" in full sun to partial shade but you will need to prevent the shrubs from winter foliage burn.
Water:
Apply regular watering in the first growing season and then continue regular but lighter watering or more often in extreme heat. The plant requires an evenly moist, well-drained soil for optimal growth but it will die in standing water.
Soil:
These shrubs like well-drained soil with an acidic pH, but they will tolerate a wide range of soils, including relatively heavy clay.
Temperature and humidity:
The lowest temperatures holy blue plant is about -20 to -10 degrees Fahrenheit. This plant prefers higher humidity than most shrubs.
Fertilizer:
Minimal fertilizer is required. Too much nitrogen in the soil will keep your holly from fruiting.
Pruning:
Cut the stems in the early winter season.
Ilex meserveae blue maid growth:
The mature size of this plant is 15 feet tall and 12 feet spread.
The Heart of Stavern
In the very heart of Stavern, a beautiful little town in Norway, lies our store Stavern Blomstermakeri. We focus on interior, creativity and happiness. We are all about that blossoming feeling from the heart. If you have a passion for flowers, need inspiration or are keen to learn more about what we do here in Stavern, feel free to follow us on Pinterest for inspo, Instagram for photos, Youtube for learning or Facebook for the newest updates.